Equity Release & Capital Raising Mortgages
Looking to find out more about Spanish equity release and raising capital from your property in Spain? Call Fluent Finance Abroad to learn how we can help.
Releasing equity or raising capital from your Spanish property is achievable, though the terms and conditions can be limiting. If you're considering a capital raising mortgage in Spain, then you'll need expert advice from Spanish mortgage advisors – like Fluent Finance Abroad – to help you understand the implications of equity release and if it's the right choice for you.
Releasing equity in your Spanish property can be challenging – but not insurmountable!
In many countries, releasing equity in your property is a fairly easy process, but it's not so simple to do in Spain because it's not as common. However, at Fluent Finance Abroad, we're seeing more clients with an interest in freeing up cash tied into their Spanish properties.
Equity release or raising cash from your Spanish home can provide many benefits, but you need to be absolutely sure that you take a route that works best for you. It's important to find a Spanish equity release or capital raising option that's tailored to your specific circumstances.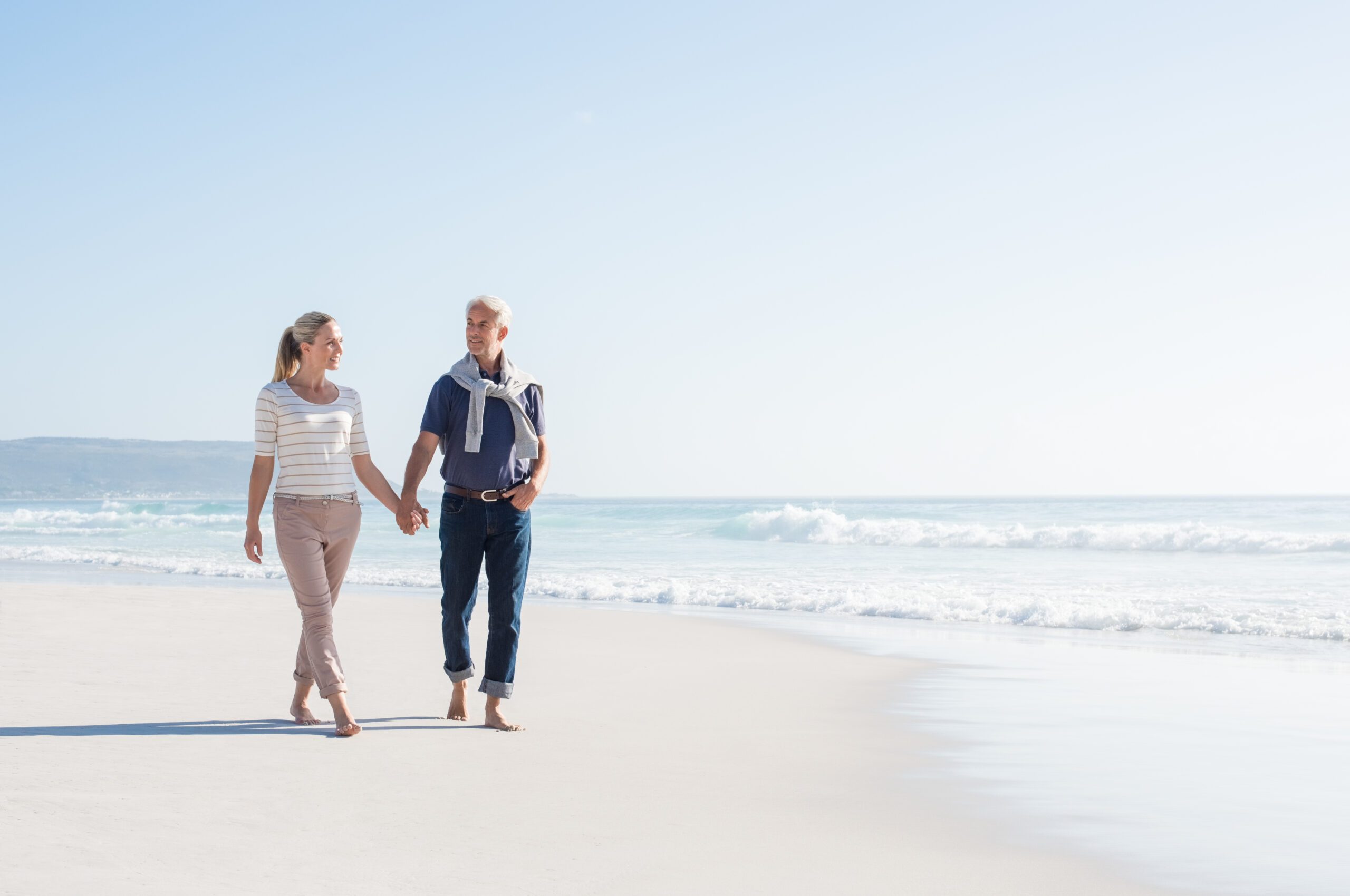 Raising capital in Spain with Fluent Finance Abroad
If you're in need of expert advice regarding equity release in Spain, look no further than Fluent Finance Abroad for professional guidance on raising capital from your property in Spain. Ready to discuss your options? Simply click the button below to get in touch – or keep scrolling for more information about Spanish equity release/capital raising mortgages.
What is an equity release mortgage?
Equity release is a common term for freeing up capital of some sort. When it comes to mortgages, whether you own your Spanish property or are still paying it off, you're likely to have some capital or equity of your own in the property. The equity will be the difference between the total value of the property and the balance of loans taken out against it.
Releasing that cash, either to make home improvements or for any other purposes, is often a more attractive option than downsizing or moving to another property. Why sell a place where valuable memories have been made, and shrink your available equity, when you could simply access the money tied up in your assets instead?
With an equity release scheme, homeowners can exchange part or all of the value of their property as a form of income. This can be a lump sum, regular payments, or a mix of both. It may be possible for some retired homeowners to sell all or part of their property back to a bank for a tax-free lump sum, while retaining the right to live there rent-free until they pass away or enter long-term care.
Who qualifies for equity release/capital raising in Spain?
There are no state-wide rules for equity release in Spain, since it isn't widely offered, but there are some common guidelines amongst lenders who do offer this. To be an eligible candidate for this method of raising capital in Spain, clients generally must:
Be a homeowner between 55 and 65 years old
Own a property worth at least 80,000 EUR or more
Reside in the primary property for at least 6 months of the year
This means that you need to qualify as a Spanish resident, so you're likely unable to release equity from a part-time holiday home in Spain. You essentially need to sell the house for an upfront lump sum or a monthly annuity (usually up to 50-60% of the property purchase value). It's not always necessary to be mortgage-free, as you can use the released funds to pay off the remaining loan.
Acceptable reasons for equity release could be funding property improvements or re-investing the money elsewhere within Spain, such as purchasing a car or another property. You won't have to move out of the property to receive or spend the money – you'll retain the legal right to live there until you leave, even though the lender now owns part or all of your percentage.
Contact FFA today for Spanish equity release advice
Just because equity release in Spain isn't easy to find, doesn't mean that it's impossible. If you're considering raising finance from a Spanish property, but aren't sure where to begin, then the highly experienced mortgage experts at Fluent Finance Abroad can provide clear and impartial advice.
We can offer unbeatable expertise to take numerous factors into account, helping you to decide whether raising cash through Spanish equity release or a capital raising mortgage in Spain is suitable for your situation. You can contact us with any questions about these types of mortgages.
Give us a call on 0034 952 85 36 47 to speak with a Fluent Finance Abroad Spanish mortgage advisor, or fill out the form below to request a call when it's convenient for you. We can even arrange a consultation via Zoom or Microsoft Teams if you prefer.
If you'd rather send your enquiry in writing, you can email us at info@fluentfinanceabroad.com or fill out our online enquiry form, and the Fluent Finance Abroad team will respond as soon as we can.
Spanish Equity Release FAQs
What are the pros and cons of equity release or capital raising mortgages?

Of course, equity release isn't for everyone, and you'll want to know the potential pitfalls before you sign up for anything. Here are some of the downsides that you need to think carefully about before entering an equity release agreement:

It won't be possible to raise capital from part-time Spanish holiday homes
You won't receive the full, current market value of your home
You'll be reducing the inheritance that you leave behind for family
There'll be restrictions on how you can use the released funds
You may have to stay in the home for a fixed period, even if you intend to move out
Receiving a lump sum or monthly instalments could affect means-tested state benefits

Like any loan or mortgage, the amount that you borrow and the accrued interest must be repaid eventually. The longer interest accrues for, the more you'll need to repay – which can sometimes end up being multiple times higher than the pay-out you received in the first place.

Raising capital in Spain can be a complex and delicate legal matter, which shouldn't be undertaken lightly and should be handled by a professional. However, there are plenty of advantages to reclaiming some of the money you already invested in your home:

You can take a lump sum, withdraw the money as regular payments, or both
You'll be able to live in the property rent-free for the rest of your life
There are no property sale expenses – nobody even has to know it was sold
You can use the money to fund whichever projects it was designated for
The loan and interest won't need to be repaid until you pass away
You don't need to worry about inheritance laws for your property

It really does come down to the individual and their personal circumstances whether equity release in Spain would be beneficial or not. You can always contact Fluent Finance Abroad for professional guidance if you'd like to discuss the appropriate course of action for your circumstances.
How does equity release or re-financing work in Spain?

Generally, equity release isn't readily available from retail banks in Spain. Most Spanish lenders only offer straightforward mortgages, where you purchase a property and pay it off in full in the agreed time-frame. It's easier to raise capital through a private bank if you have a high net worth and your property value is large enough, but this can come with high rates.

While re-mortgaging has been frowned upon in Spain for the last 10-15 years, it's slowly becoming more popular as demand from clients is increasing. It's now possible for homeowners in Spain to release equity from their Spanish property if their mortgage has been mostly or fully paid off.

The choices are somewhat limited for Spanish equity release, but you may be able to release up to 60% of the property value. Whichever percentage the lender owns, they'll be entitled to that percentage of the value if the property is sold. As it's another kind of loan, you're also likely to owe variable interest, which can be up to 4% above the 12-month Euribor.

In order to secure equity release in Spain, you'll need to be clear about why you want to do this, and what exactly you're raising capital for. Most, if not all, Spanish lenders will control the funds to ensure you're using them as agreed – meaning you cannot move the money from equity release outside of Spain. Some may be flexible about this if the loan is low-value.
Is equity release in Spain safe, and is it right for me?

There are many myths surrounding equity release in Spain, due to a long-lasting reputation of mis-sold policies in the late 1990s and 2000s. Unfortunately, many people were the victims of scams during this time – but this highlights the importance of securing professional advice from a reliable source before jumping into anything.

We appreciate that raising capital from Spanish property is a big financial decision, which is why we always stress the necessity of a full evaluation of your personal circumstances before pursuing this type of equity release. When you come to Fluent Finance Abroad, we'll explain every angle, so you'll be making a fully-informed decision if you proceed.

Like a standard mortgage, you'll be legally protected if you sign a carefully vetted equity release contract, so it's a safe way to borrow when you do it right – there will be safeguards in place to ensure your home isn't repossessed while you're still living in it.

If you're not sure whether equity release is right for you, ask yourself these questions:

1) Is your income/savings enough to meet your retirement needs?

2) Are you against the idea of downsizing to a smaller property to save money?

3) Do you have family or beneficiaries who you'd want to inherit your estate?

4) Are you unable to pay debts, such as mortgage arrears or property taxes?

5) Do you need to raise a deposit to purchase another property?

6) Have you got the funds to cover home improvements on your existing property?

If you answered NO to 1, 3, and 6, and answered YES to 2, 4, and 5, then equity release could be an ideal solution for you. Why not get in touch with Fluent Finance Abroad to discuss your options? Our team will be glad to assist you in making the most informed decision.