Spanish Mortgages for US Citizens
More than 50,000 American citizens call Spain their home, with many more looking to buy property and to utilise our expertise to provide a Spanish mortgage for US citizens.
As a key member of the EU, Spain is also a member of the Schengen area, giving citizens the right to move freely across European borders while enjoying easy travel to Great Britain and Ireland.
It also benefits from increasing numbers of direct flights from the US to major Spanish airports like Malaga, making it a hub for US citizens looking to travel into Europe and set up home and enjoy the Mediterranean lifestyle.
There are also plenty of job and economic opportunities, with giant companies like Google, Amazon, Apple and other tech firms established around Spain in Barcelona, Madrid, Valencia and Malaga.
Spain has also introduced a Digital Nomad visa allowing US citizens to live in the country and work remotely for their company back in the US.
Coupled with its Golden Visa programme, Spain has made itself an attractive destination for US citizens looking to set up home or make an investment.
That's why Spain already has a thriving US expat community, which is seen through the various groups like the American Club of Madrid, which FFA is a Corporate Member.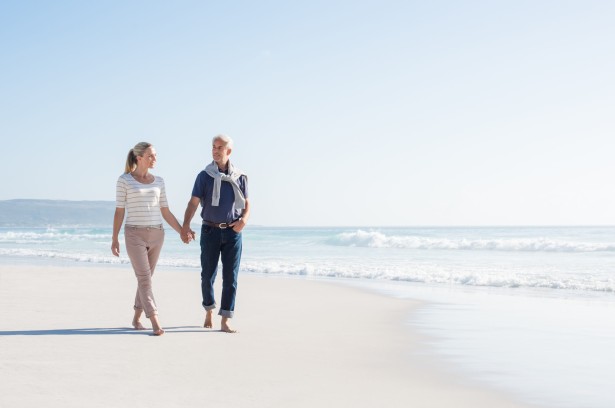 Benefit from our experience with Spanish mortgages for US citizens
Purchasing property abroad can be overwhelming, especially when there are language barriers and different systems to navigate. At FFA, we understand the difficulties involved and strive to provide you with peace of mind throughout the process. With our 18 years of experience in the mortgage industry, we've developed strong relationships with all banks, which gives us significant buying power and access to exclusive deals that guarantee the best mortgage offers for our clients. We'll take care of everything, so you don't have to worry about navigating the complex mortgage process. With our expertise and track record, you can trust us to get it done right the first time, saving you time, money, and stress.
We are dedicated to our clients in the US and have established a specialised mortgage desk focused on serving their needs specifically in Spain. Our goal is to help our clients achieve their ambitions in Spain by providing tailored solutions and expert guidance.
Spanish mortgages available to US citizens
A lending agreement that is offered to non-fiscal residents of Spain is typically offered at 50% – 70% Loan to Value of the property purchase price. Spanish mortgage terms are generally 20 years but 25 years are available subject to the age of the applicants.
Under the umbrella of spanish mortgages for non-residents, the market works much the same as the rest of the world:
The interest rate is set and adjusted with the Euro Interbank Offered Rate. These are popular with expats because Spain typically has low interest rates, but these could rise
These work just like they would in the US in that you take out the mortgage on a fixed interest rate for the term of the mortgage
Mixed mortgage interest rates
These mortgages usually work by fixing the initial rate for a set period (usually 5 years) and then automatically switching to a variable rate
You can use our spanish mortgage calculator to help you figure out what your monthly mortgage payments are likely to be.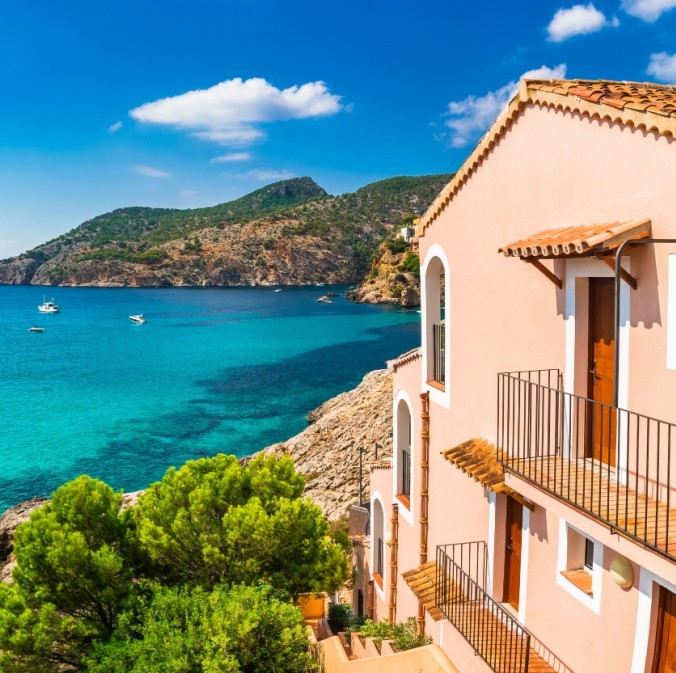 Spanish Mortgages for US Citizens FAQs
What requirements do US citizens need to meet to get a Spanish mortgage?

There aren't any special requirements for Americans – or other non-reseidents – to buy property in Spain.  As is normal with any mortgage application, US clients will have to supply documentation to verify their identity, their income and proof of deposit to secure the mortgage required.
How long will it take to get a non-resident Spanish mortgage as a US citizen?

Once all the  documents requested are provided it can take from 3-6 weeks for you to start receiving mortgage offers from the banks.
What are the tax requirements for US citizens getting a Spanish mortgage?

American citizens who apply for a mortgage can expect to receive similar treatment to Europeans in regards to being subject to the same local taxation regulations and obligations. It's advisable to consult with a qualified Spanish tax advisor to ensure a clear understanding of tax implications before proceeding with a house purchase. We can provide recommendations for tax advisors who specialize in both the American and Spanish taxation systems.
How do resident mortgages compare to non-residents mortgages for US citizens?

The main difference between the two types of mortgages is the loan-to-value level that Spanish banks will allow.

Spanish residents can typically borrow up to 80% of the property value.

For non-residents, this is usually capped between 60% and 70% of the loan to value – although this depends on the type of mortgage.