Spanish Mortgage Related Insurance
Insurance Services from Fluent Finance Abroad
We provide bespoke insurance services so you can consolidate all of your insurance requirements under one roof, for ease, simplicity and peace of mind.  Just contact our team to discuss your individual requirements and we'll offer you the most competitive quotes available.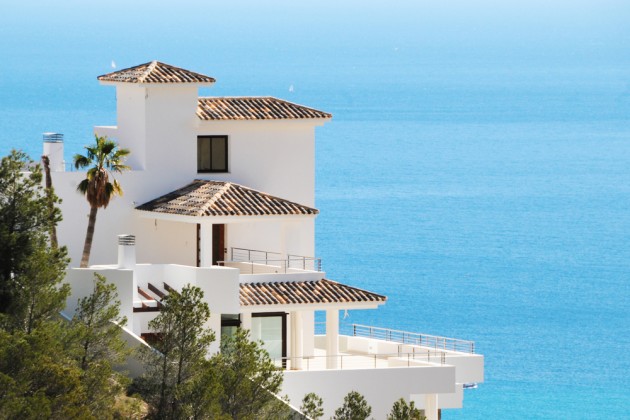 Fluent Finance Abroad can assist in organising insurance to protect the structure and contents of your home against a wide range of risks. Buildings insurance is compulsory in Spain, not only to protect your own property but also to cover any damage that could occur to a neighbouring property.  We'll work with you to assess your specific needs whether you're looking to insure a holiday home, permanent residence or investment property, and ensure you have the correct level of protection for you, your home and all of its contents.
We can assist you with all of your private healthcare requirements, and help you choose the type of policy you need for your particular set of circumstances. We can offer all levels of cover for families, couples and single persons alike. Private health insurance allows you to make use of private doctors, private hospitals and clinics affiliated with the insurer.  We also offer specialist private medical insurance cover which is necessary when applying for Spanish residency.
Having peace of mind for your family and making sure they are protected financially should any unforeseen event happen is an important consideration.  However there are many policies offering various aspects of life insurance and assurance and this can be quite confusing when trying to establish which is the best one for you.  At Fluent Finance Abroad we listen to your requirements, assess the options and help you to make the right choice for your circumstances.
We can also offer you a range of car insurance policies guaranteeing maximum protection from the many eventualities that can arise while driving in Spain.  Whatever your needs, we can guide and advise you so you can choose the best vehicle insurance cover for your requirements.
We can also help you with pet insurance, commercial insurance, yacht and boat insurance and insurance policies to cover repatriation and funeral expenses. Please contact one of our advisors now to discuss any of your insurance requirements in more detail on 00 34 952 85 36 47 or simply click here and Chat Now!
Contact us now - our expertise is unbeatable!
Call us now and speak with a Fluent Finance Abroad Spanish Mortgage expert on 0034 952 85 36 47, or we can discuss your requirements via Zoom or Teams. If you prefer email contact us on info@fluentfinanceabroad.com, or fill out our online enquiry form and one of our friendly team will contact you.
Request a Call Back
Please complete the short form below and one of our mortgage experts will call at a time convenient to you.